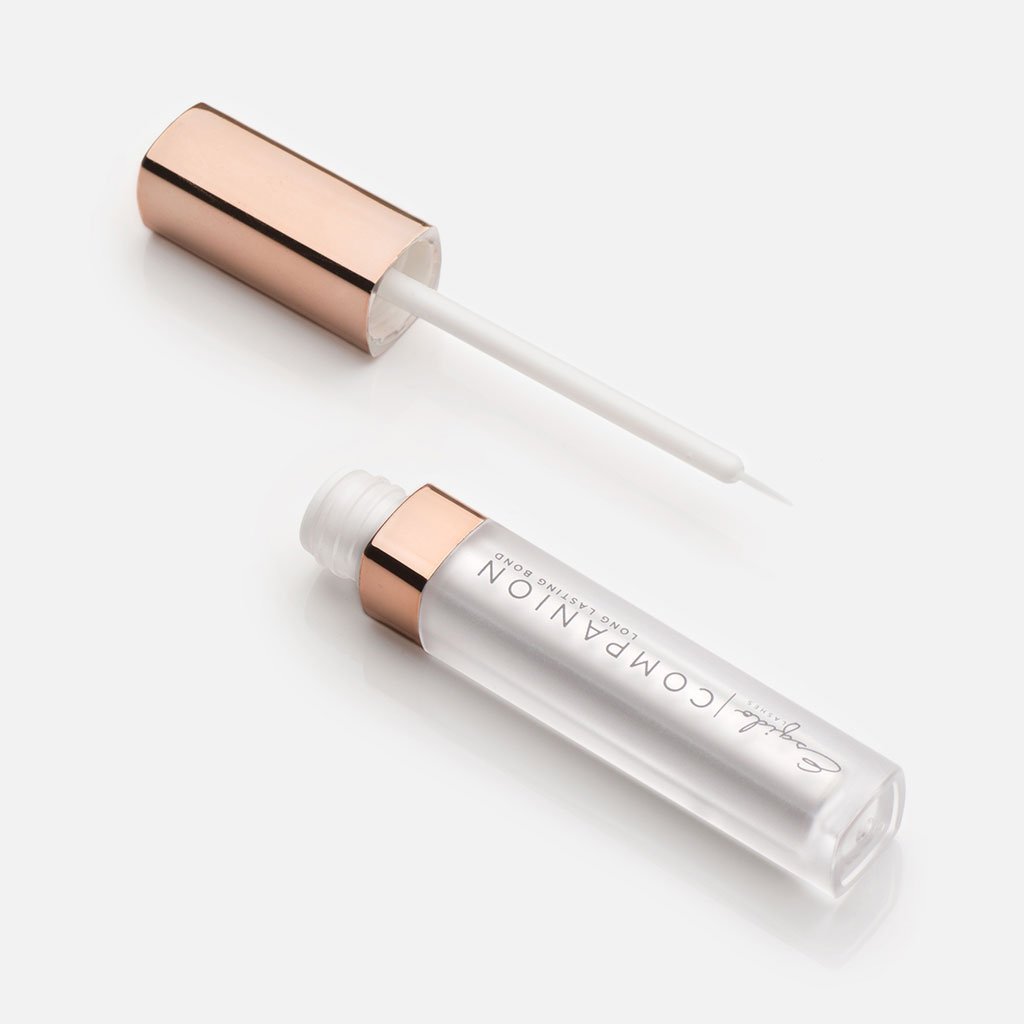 Best Eyelash Adhesive for the loose eyelash problem
If you wear false eyelashes, you know that the biggest eyelash dilemma is the lash loosening or coming off.  Most common in a strip style lash, the outer and inner corners of the strip can become detached if you've applied the glue incorrectly or if you use a glue with insufficient adhesive.  This can be a huge problem if you're away from home without a backup plan!
                  The best eyelash adhesive on the market is the ESQIDO Lash Glue. All-Day Hold lash glue that is a perfect solution for the loose eyelash problem.  Made with a stronger adhesive, this type of lash glue is still removable with make-up remover and is applied the same way as your classic glue.  When tested on the skin, the glue was allowed to dry until tacky for about 30 seconds and then applied to a section of the inner arm.  After several seconds to fully dry, the lash was pulled on and gently rubbed (as you might do to your eyes) and still didn't come off!
                  When you use this eyelash adhesive, it's applied the exact same way as traditional glue.  Put on your makeup, minus the mascara.  Take your strip lash and dab a very small amount of glue all along the strip using a small makeup brush or the back of your tweezers.  Let the glue dry for approximately 30 seconds until it's tacky.  Then use your tweezers to push the center of the false eyelash onto your natural lash line, followed by the inner and outer corners.  Be careful when you apply, because the glue is very adhesive and will stay where you attach it.  Then use your fingers to gently press your natural lashes together with the false strip to blend the lashes together.  Touch up your eyeliner and add a couple coats of mascara and you're set all day!
                  In order to remove the glue, soak a cotton pad in makeup remover and press into the strip of false eyelashes for at least 30 seconds to dissolve the glue.  Gently pull on the eyelash, and if it doesn't come off, continue to soak until the glue is loosened.  Once softened, the lash will come right off!  Strong, All-Day Hold lash glue is an easy, simple way to rock your voila false eyelashes all day, every day.