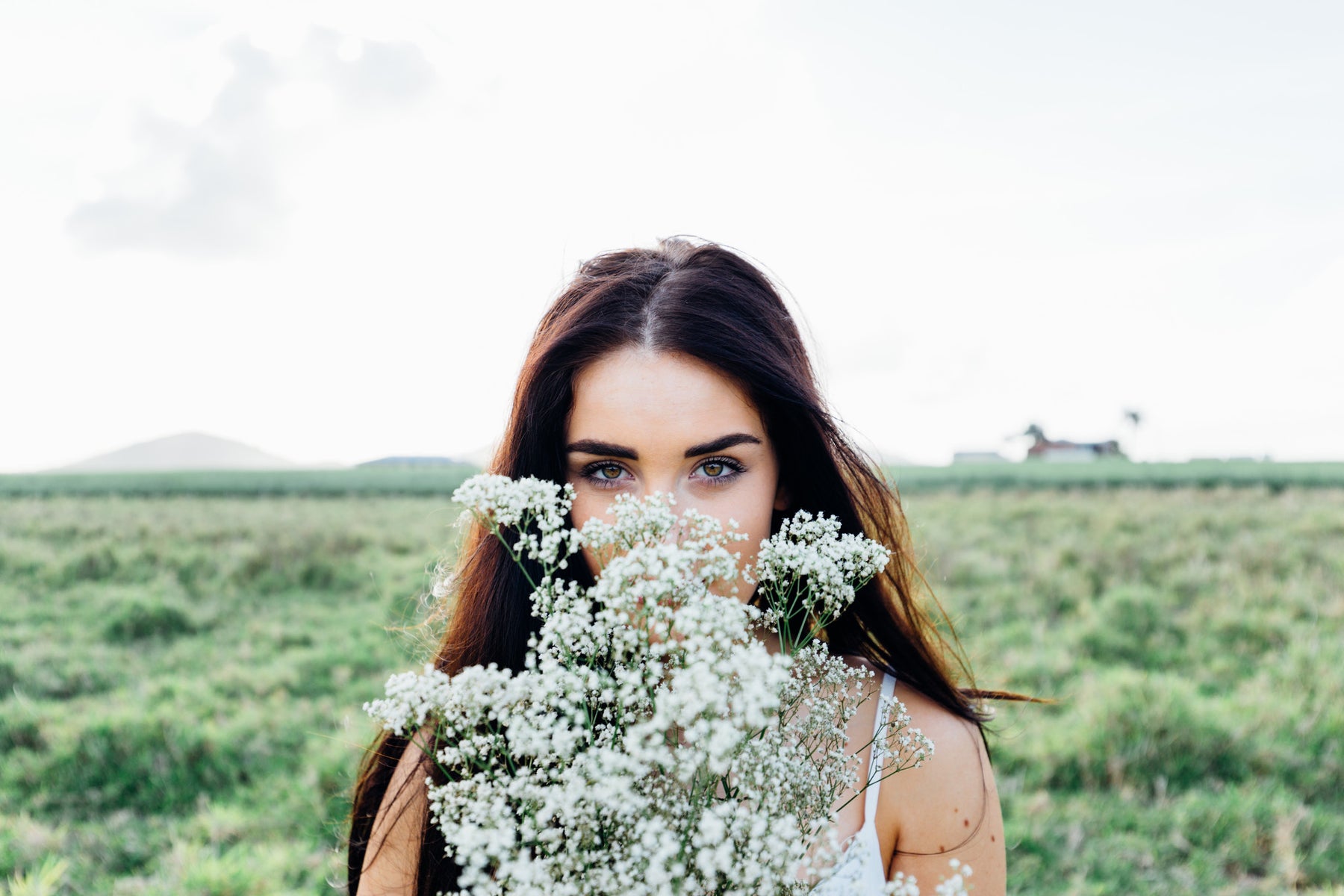 4 Things You Should Know About Eyelash Extensions
Thinking about eyelash extensions? Here's what you need to know before taking the leap:
1. You get a couple extra minutes to lie in bed every morning.
You know that feeling when you just wish you could sleep in just a tad bit longer? Well, we have a hunch that eyelash extensions were basically invented for that purpose. The benefit of getting eyelash extensions is that there's one less step of your beauty routine. Unlike strip lashes which have to be applied and removed each day, eyelash extensions are semi-permanent.
2. Unlike that quick summer fling, it's a committed relationship. 
With strip lashes, you can rotate different styles on a daily basis to fit the occasion or your mood. Like a fling, strip lashes are all fun and games - switch it up whenever you want to! You'll just need to use your favourite latex free lash glue. However, getting eyelash extensions means having individual fibers glued to each of your natural lashes by a cosmetologist or aesthetician.
3. You'll make a new friend.
Get comfortable in your chair (and talking to your cosmetologist) because getting eyelash extensions applied is more or less similar to posing for a still life painting; you'll have to hold still for hours. Refills take place every few weeks (typically 3 - 4 weeks), and depending on your technician, the refill costs can range between $100 - $300. If you have the patience, and the money, it's a luxurious treat.
If you're able to wash your face, shower and sleep without ruining your lashes, then extensions are a great option for you. The glue that is used was designed to hold your eyelash extensions in place for a long period of time (3 - 4 weeks after application) until they eventually fall out. If you want to change the style of your lashes, they have to be removed professionally.
4. Like every haunted house on Halloween, there are forewarned dangers.
This isn't trick or treat. Eyelash extensions do present some health concerns. Both Consumer Reports and the American Academy of Ophthalmology concur on the concerns and/or risks posed by eyelash extensions.
The American Academy of Ophthalmology maintains that users can experience an allergic reaction to the chemicals in the eyelash extension glue. According to Consumer Reports, it is also possible to get related infections caused by irritation to the cornea, as well as experience thinning and loss of your natural lashes, as the extensions are glued on to them. This condition is known as traction alopecia.
All in all, there are safer alternatives of achieving sultry lashes to frame your eyes. Be sure to do your research before you go to a salon! Your lashes will thank you. It is strongly recommended that users who want eyelash extensions find a well-reviewed technician operating in a salon with strict sanitary standards and who uses formaldehyde free glue for the lash application.
Bottom line: if you're a girl that enjoys having all your makeup off at the end of the day, then instead of eyelash extensions, strip false lashes will be your best friend. Regardless of the type of falsies you eventually opt for, may the lash force be with you.