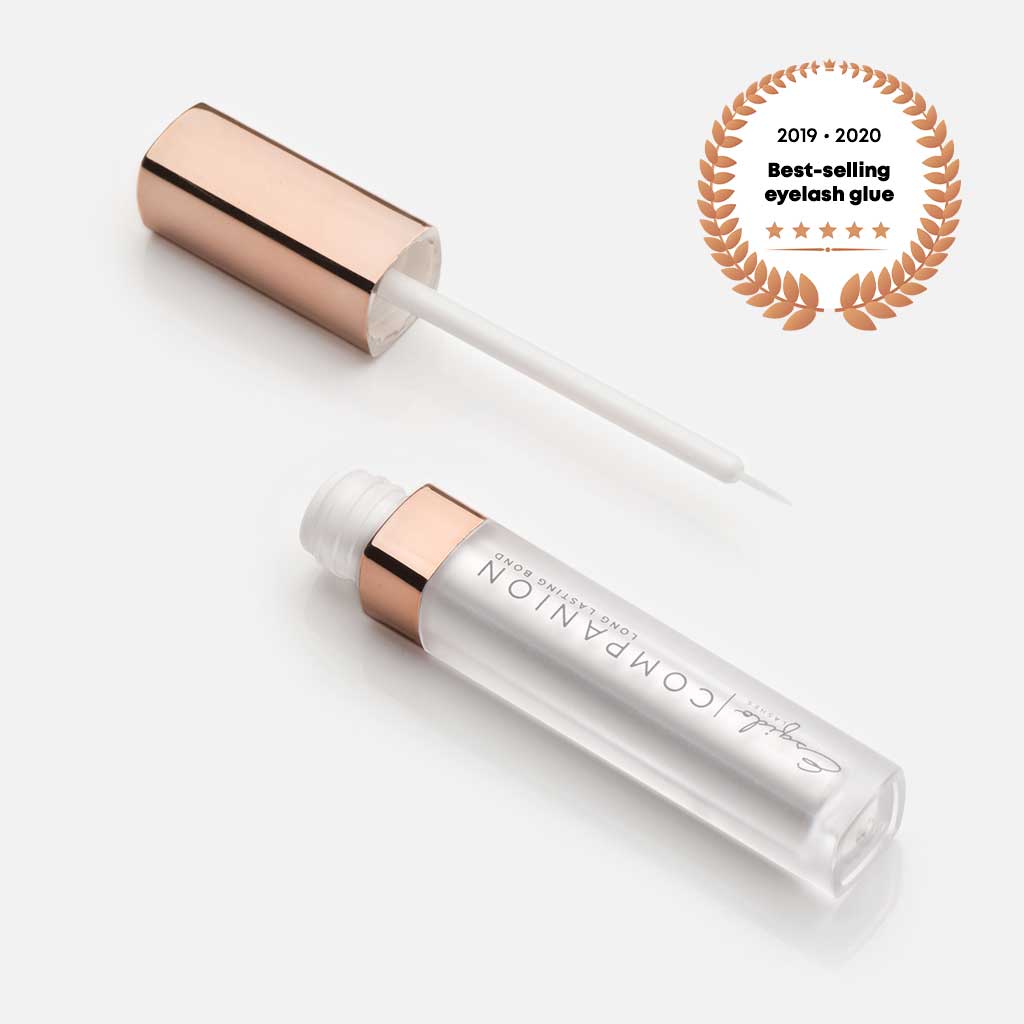 The Esqido Companion Eyelash Glue is the #1 best selling lash glue! Specially formulated to be latex-free, it's a gentle mixture that offers a strong all-day hold, without harming your own natural lashes. With a fine tip wand, you'll be able to apply the right amount of glue to your false lashes, every time. Dries clear.
The original formula is back!

Order by 12pm EST to ship same business day

Free shipping US, CAN, UK on orders $35+ USD
Application

How to apply like a pro

For the best application, take a q-tip and makeup remover and run it along your lash line to remove any oils from your eyelids.

Then, take your false lashes of choice, and use the Companion lash glue and apply it along the entire lash band until there's a white coat covering the entire band. Wait a few seconds for glue to become sticky (for the Winter Formula, you may need to wait up to 30 seconds).

Finally, apply the lashes to the base of your natural lash line, and hold for a few seconds for it to dry. Once dried, the glue will no longer be white and it'll become clear.
Ingredients

Our gentle latex-free formula

Original Formula:

Acrylates/Ethylhexyl Acrylate copolymer, water. (Formaldehyde Free and Latex Free).

Winter Formula:

Water, Polymethylmethacrylate, Sodium Chloride, PEG-8 Dimethicone, Benzyl Alcohol.