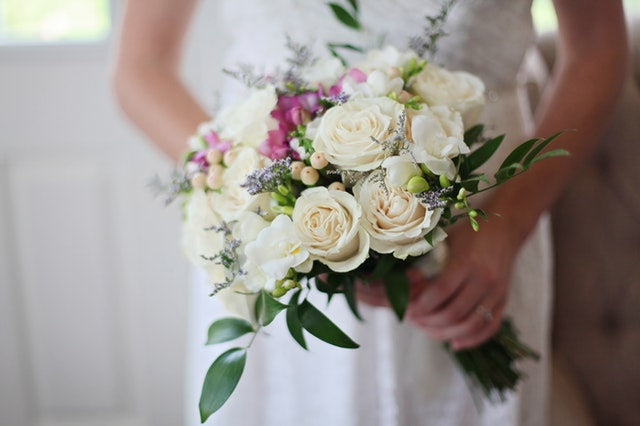 False Eyelashes for Wedding Makeup
A wedding is one of the biggest occasions in a woman's life, one where she wants everything to be perfect. The way that the bride looks is a huge component of the big day. When she walks down that aisle, she wants to feel beautiful, timeless and elegant. The wedding makeup is a huge component of that feeling, and adding medium volume false eyelashes with gel eyeliner will be one of the best ways to enhance the bride and boost her from her everyday look to one that shines. The night bouquet lash is perfect for evening bridal makeup look.
When you add false eyelashes, they take your everyday look to another level. In the case of a wedding, you're looking for a classic look that isn't overly dramatic or understated. You need a little bit of oomph while keeping things classy. Enter the medium volume false eyelash. You can do this in two ways.
First of all, the simplest way is to use a medium volume strip lash. This gives you the simplicity of applying a single strip and will add the most volume and depth to your look. You're going to want to look for a strip lash that has varied lengths of lashes on the strip for a more natural feel. These will blend seamlessly with the varied lengths of your own natural lashes. You can also use a strip lash that has shorter lashes toward the inner corner of your eyes with longer lashes toward the outside corners. This allows for a little bit of drama without the intensity of a full length strip lash.
Alternatively, you can apply individual false eyelashes. This gives you more control over the thickness of your lash look. If you decide to go with individual lashes, add enough to your natural lash line that you increase the volume of your lashes by about 50%, depending on the thickness of your lashes. If you have thin lashes, add enough individual falsies that you double the volume. This will leave you with the classy, medium volume effect that you're looking for on the big day.