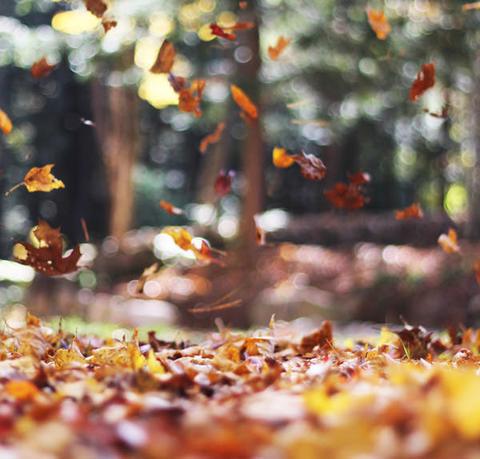 ESQIDO Volume Issue 3: This Autumn's beauty trends + our exclusive lookbook!
Featuring 5 iconic looks from beauty guru Gina Shkeda!
When it comes to beauty, summer tends to bring out the minimalist in us all. You grab a cotton jersey sundress and a pair of sandals every day. You embrace beachy waves and let your hair air dry instead of styling it. You skip eyeliner because you know you'll just sweat it off anyway.

When autumn rolls around, though, things start to change. The air is crisp and fresh, and you can't help getting that back-to-school feeling. You plan outfits with boots and scarves. You think about pumpkin spice and warm lattes.

This fall, embrace that fresh start feeling! Break out of your comfort zone by signing up for a class or club with friends. Try out a bold lipstick and dark nail polish. Pick out a crazy costume for Halloween. Experiment with the trends that you see on the runway. (In fact, you can keep reading to find out one of our favorites!)

It's hard to say goodbye to summer, but it's a lot more fun when you have an exciting, playful autumn to look forward to.
EXCLUSIVE LOOKBOOK
Exclusive lookbook featuring 5 iconic beauties!
We've partnered with Instagram and Youtube sensation @ginashkeda to bring you an exclusive lookbook featuring the Signature Gina Lash! The lookbook features detailed tutorials on 5 iconic beauties, from Marilyn Monroe, to Cleopatra.
Download the lookbook
With Halloween just around the corner, it's the perfect time to try these fun looks!
SOMETHING TO TRY
Straight from the catwalk: Out of line eyeliner
We're absolutely in love with this fall's new trend for out of line eyeliner. Seen in all the fall runway shows, these looks aren't your normal cat eye or smokey smudge. They're unconventional, bold, and 100% eye-catching. If you're looking to add a little something extra to your look this fall (or try something unexpected for Halloween) we recommend you give them a go!

Of course, to get the perfect look, you need the right tools.You'll want eyeliner that won't budge, such as gel eyeliner pencil or Kat Von D's Tattoo Liner. With so much focus on your eyes, you want to keep the rest of your look minimal and fresh, so we suggest using Smashbox L.A. Lights Lip & Cheek Color in Silver Lake Sunset. And you balance out the dramatic liner with a pair of Gina lashes, the first style in our brand new Signature Collection.
SOMETHING TO READ
Beauty tips from a cancer survivor
Since the founding of ESQIDO, we've had the honor and privilege to have graced the faces of many celebrities and Victoria Secret Angels with our lashes.

But, one of the groups we are most proud to have served are those dealing with hair loss, usually due to autoimmune disorders or chemotherapy treatments. We've seen the most beautiful faces adorn our lashes, from cancer patients to those with alopecia.

We admire them, because they've decided not to let conventional "beauty" standards define how they should feel about themselves.

And we're inspired by them, because they show the rest of us that no matter your circumstance, you can always find a way to highlight what you love about yourself, to extrude confidence and strength; and therein lies true beauty.

This October, in honor of Breast Cancer Awareness Month, we wanted to share these beauty tips from a breast cancer survivor. If you know a friend or family member affected by hair loss, we hope you'll be able to share these tips with them.
SOMETHING TO GIVE
Where should you donate your hard earned money?
We all know someone who has been affected by cancer -- friends, parents, siblings, and sometimes ourselves. Luckily, there are some amazing organizations out there that do life-saving work in the fight against cancer.

Charity Navigator has a list of the highest-ranked and most trusted charities that work towards a cure for breast cancer. This October, in honor of Breast Cancer Awareness Month, consider skipping a few lattes and donating the money to one of these charities for a worthwhile cause!canc