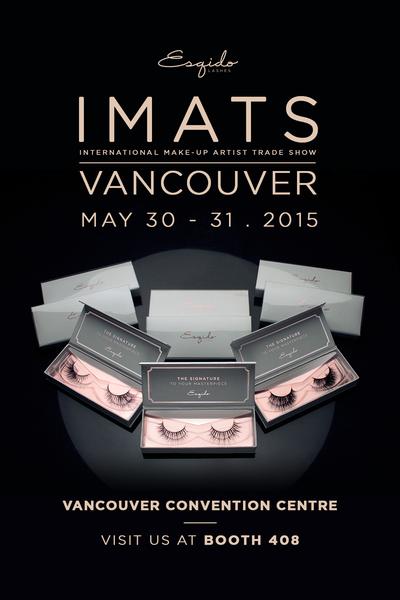 It's Time for IMATS!
It's trade show season for the beauty industry and that means....
Esqido is headed to Vancouver!
We'll be in town for IMATS, the International Make-up Artist Trade Show, on May 30th and 31st. This amazing event for professionals in the beauty industry includes makeup artists (for film, advertising, and events); amazing beauty brands (like us!); and beauty lovers from around the country and the world.
We'll be hanging out at booth #408, and we've got a few special surprises in store, including:
Our Lash Monocle!
The Lash Monocle allows you to try out any pair of Esqido lashes and see what they'll look like on you before you make a purchase. Also, learn about our best latex free eyelash glue.
Want to go big... but not too big? Need a subtle false lashes for your no makeup look? Need to find just the right level of drama? Or just not sure whether the BFF or the Lashmopolitan is a better shape for your eyes?
Stop by the try the Lash Monocle and find the perfect lash for you!
There are tons of other fun events and interesting presentations, including Battle of the Brushes (a live makeup competition!), and of course lots of swag and freebies.
IMATS is a great opportunity to immerse yourself in the world of beauty and get to know some amazing people.
Whether you're already a fan of Esqido lashes or are interested in learning a little more, we hope you stop by!