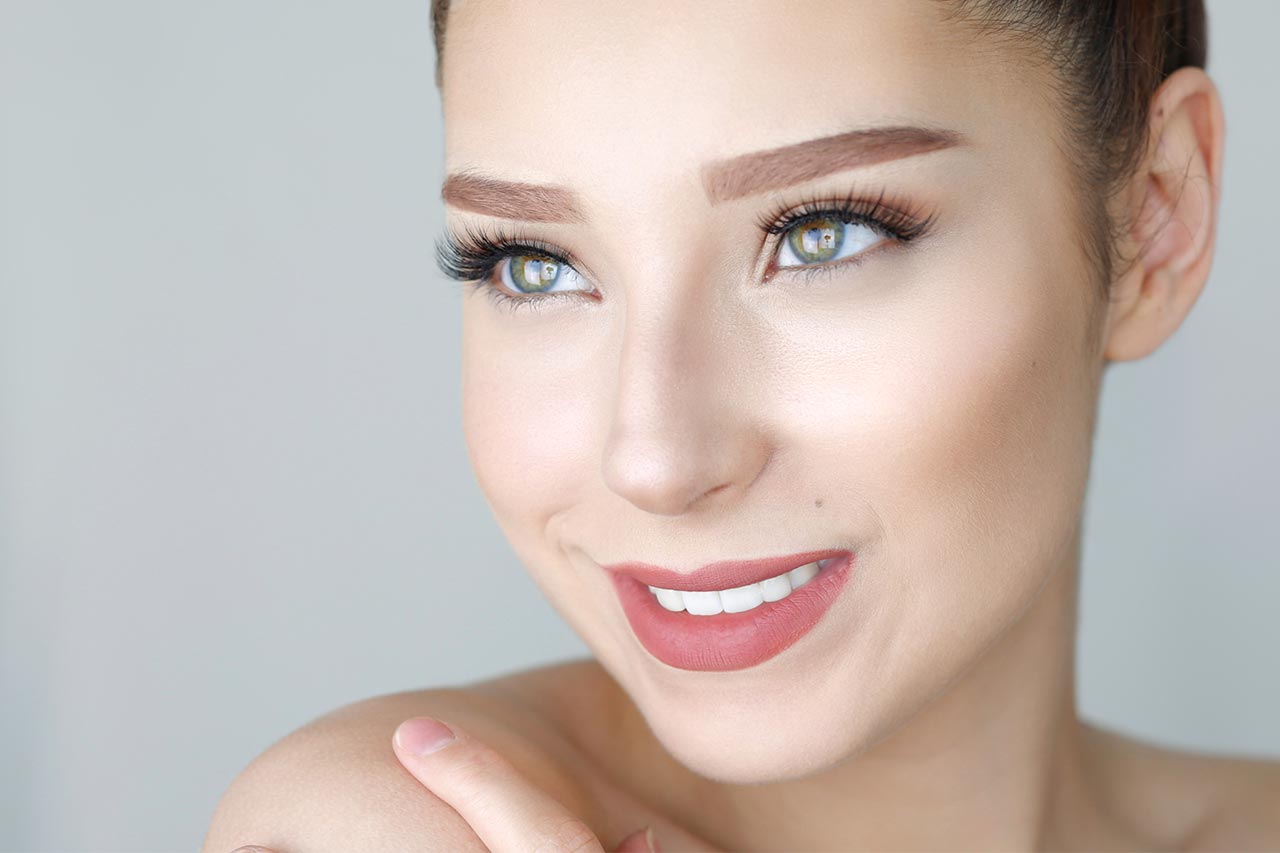 Go from bare faced to stunning in 5 minutes with false eyelashes
Getting ready in a hurry
Have you ever woken up late for work and wondered how you were going to cram your 45-minute makeup routine into 10 frenzied minutes?  Or maybe you've been sorting through a hundred different pins on Pinterest trying to find a new look for your big first date.  If you want to have some fun and spice up your routine, or simply have something you can rely on daily to add a finishing touch to your look, false eyelashes are the answer!
Get more "stunning" from your routine
One of the greatest benefits of wearing false eyelashes is that they can take the place of wearing a large amount of makeup in much less time.  Once you've got the hang of it, false eyelashes take less than 10 minutes to apply and are already colored and curled for a beautiful look in a snap. 
False eyelashes take less than 10 minutes to apply and can make a huge difference to your look
Instead of a full regimen of primer, foundation, contour, bronzer, blush, full eyeshadow, eyeliner, mascara, and brows, it can be a refreshing change to simply put on some BB cream, a little blush, and some false eyelashes.  Your eyes will pop against your fresh skin and people will notice how beautiful and confident you look.
Finding the right pair for the right occasion
Everyday False eyelashes can add amazing drama with a very little amount of work.  If you want to dress to impress on a date, attend a wedding, go to dinner party, or simply having a girl's night out, the right style can make all the difference!
There is a huge variety of falsies out there in order to achieve any look you may be going for, from a few single lashes to large feathered strips.  False eyelashes highlight in a way that nothing else can.
To ensure you find the right pair, try our Interactive Lash Guide.
Lastly, one of the overlooked benefits of wearing false eyelashes is to give your face a more youthful appearance.  Most women associate falsies with the young generation and think they're completely off limits.  Nothing could be further from the truth!  Many mature women struggle with thinning eyelashes, and subtly adding a few single lashes to the outside corners of your eyes or even applying a natural strip can make all the difference.  The lashes open up the eyes and brighten the face for a gorgeous energetic look. 
Recommended styles
For ladies with less natural lashes, we recommend styles like our Little Black Lash, or Bread & Butter. And for those blessed with fuller natural lashes, we recommend styles like our Lashlorette and Smoke & Fire.
Best of all, have fun!
Adding something as simple as false eyelashes is an easy way to add some glam to your look, or simply change up your routine and have some fun! Next time you want to add a bit of drama or volume to your lashes, try throwing on a pair of false lashes with your lash glue and see the huge difference they can make!