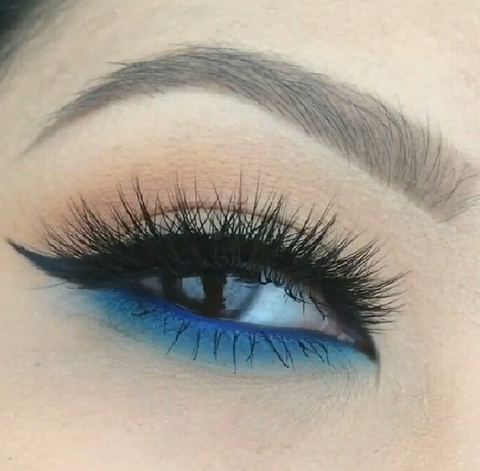 Create New Sexy Stacked ESQIDO Mink Lashes
Recently, makeup artist, Mae, created a beautiful eye makeup look using several neutral tones and an eyeliner pencil. She cleverly created a new ESQIDO lash combination by stacking her favorite ESQIDO "Lashlorette" and "Oh So Sweet" mink false eyelashes together. This union of two different styles provided a fresh, new feel to compliment the shocking blue liner smokey look. It is absolutely refreshing and perfect to celebrate the arrival of Spring.
Discover ESQIDO Oh So Sweet and Lashlorette lashes.